A s a part of a select group of contractors who have consistently demonstrated excellence in our craft and a dedication to customer satisfaction, we were among the first to know about GAF's newest top-of-the-line product: Glenwood Ultra-Premium Lifetime Designer Shingles.
Glenwood™ Shingles are the ideal choice for homeowners who want the distinctive look of an authentic wood-shake roof—with the added benefit of enhanced color options and the highest fire rating available.
Glenwood™ Shingles feature a triple-layer design that will give your roof the ultra-dimensional, highly desirable look of authentic hand-cut wood shakes. In fact, no other triple-layer asphalt shingle matches the thickness of Glenwood™ Shingles! So now you can distinguish your property the way it was always meant to be — with a top-performing, ultra-thick shingle that delivers all the natural beauty of real wood shakes:
New Glenwood™ Shingles: A bold, beautiful departure from the rest.
Ultra Thick: 

Industry-leading ultra-thick triple-layer construction provides maximum dimensionality, resulting in a truly realistic wood-shake look

Beautiful Design: 

Artisan-crafted shingle tabs give your home a dimensional look unmatched by typical shingles

Custom Color Palette:

Specially formulated color palette is designed to accentuate the shingle's natural wood-shake look

High Performance: 

Designed with Advanced Protection® Shingle Technology, which reduces the use of natural resources while providing excellent protection for your home

StainGuard Protection:

Helps ensure the beauty of your roof against unsightly blue-green algae

Highest Fire Rating: 

Unlike natural, untreated wood shakes, Glenwood™ Shingles carry a Class A fire rating from Underwriters Laboratories

 Stays in Place: 

Dura Grip™ Adhesive seals each shingle tightly and reduces the risk of shingle blow-off. Shingles warranted to withstand winds up to 130 mph!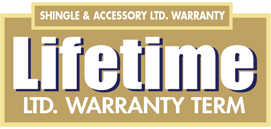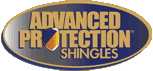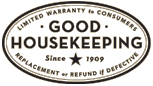 Schedule Now
SCHEDULE A FREE IN-HOME CONSULTATION
To schedule a complimentary in-home consultation, contact us at 1-609-923-4548 and we will happily assist you!
Schedule Now