W e always keep our customers' in the loop because an informed homeowner, is a happy homeowner! We recently received a letter from two manufacturers' notifying us of a general price increase that will be taking place in February of 2017.
At Duane Mainardi Builders, we are committed to providing our customers with the most up-to-date pricing. We believe that it's a very important step in building trust with our customers to relay this information as quickly and as accurately as possible. We understand that a significant price increase will affect our customers purchase decision and we want to help you make the best decision the first time around!
MANUFACTURER PRICE INCREASES:
GAF: Effective February 6, 2017
5-7% on all steep slope roofing
 CertainTeed: Effective February 6, 2017
CertainTeed Polymer Shakes, Vinyl Siding, Soffit and Accessories – 6-8%
Vytec Vinyl Siding, Soffit and Accessories – 6-8%
EverNew Railing – 3-5%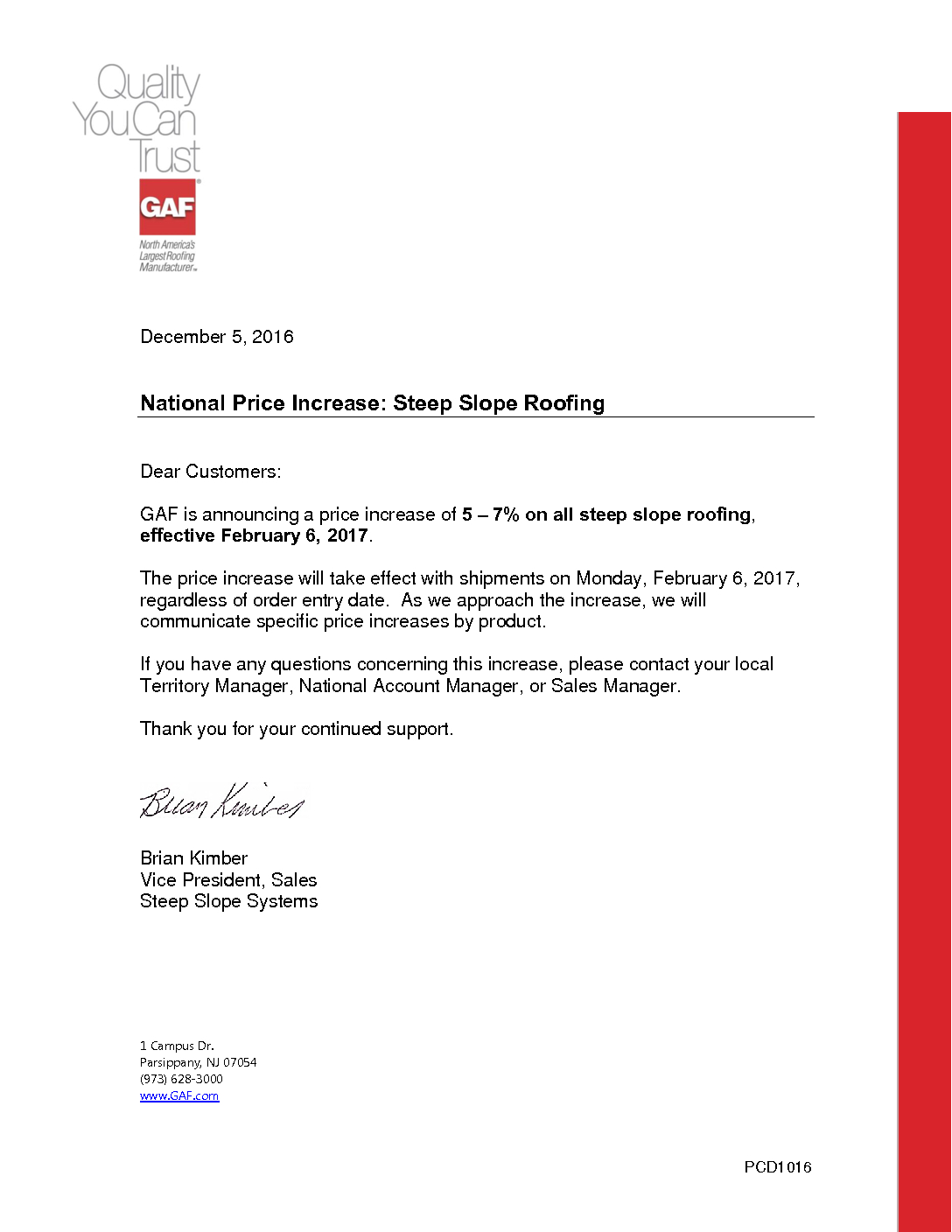 Schedule Now
SCHEDULE A FREE IN-HOME CONSULTATION
To schedule a complimentary in-home consultation before the price increase in February, call us at 1-609-923-4548 and we will happily assist you!
Schedule Now