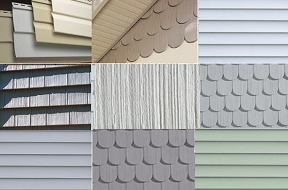 Siding can drastically change the way a home looks, and it also plays a crucial role in protecting your home from the elements. When making the decision to install or update your home's siding, you need to know that your valuable investment will complement the style of your home while also being of the highest quality. For beautiful, durable siding, South Jersey turns to Duane Mainardi Builders.
Homeowners in South Jersey have trusted us with their roofing and home construction needs for more than 40 years. We use the best materials and most experienced craftsmen for our comprehensive roofing, siding, gutter, window, and skylight services. As a Certified Contractor with all major manufacturers, we have the expertise to install all types of roofing and siding systems. We also provide exceptional customer service. Read on to learn about the different types of siding we offer.
What Type of Siding is Best for Your Home?
Siding should be beautiful, durable, and easy to maintain. CertainTeed siding is rated #1 by building professionals and is available in a wide variety of colors and textures. Whether your biggest priority is natural beauty, environmentally friendly materials, or enhanced thermal performance, DMB can install a siding that meets your needs.
Our experts can help you decide on the best option for your home. Need inspiration? View our gallery of siding projects to see examples of our exceptional work!
Choose DMB for Beautiful and Durable Siding
When it comes to siding in South Jersey, we have the experience, integrity, and resources to get the job done right. Our extensive siding collection allows you to choose the home exterior that best represents your individual taste, personality, and attitude. Contact us today to schedule a free in-home consultation. We look forward to hearing from you!