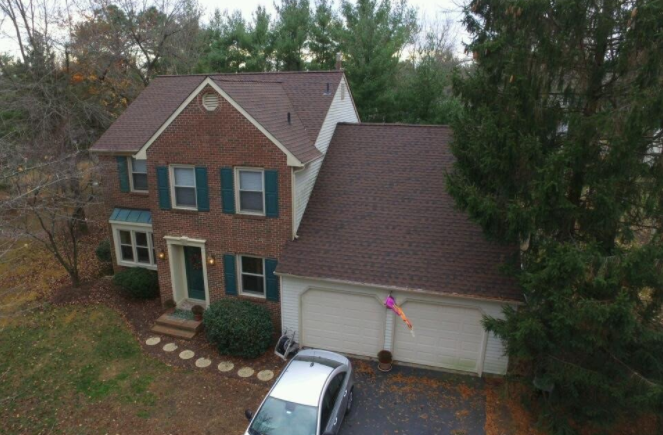 As you can see in this letter from Mayor Mignogna, a lot happened in Voorhees Township in 2016. Numerous improvements were made to the township's infrastructure, including the installation of new bike paths, playground equipment and sidewalks. If you're thinking about undertaking some improvement projects at your own residence in 2017, our Voorhees roofers recommend considering a roof upgrade. Here are a few benefits of getting a new roof:
Saves on energy bills –

If your roof has shingles that are missing or falling apart, chances are there is quite a bit of air leaking into your home from the outdoors. In turn, your HVAC system is probably going into overdrive to maintain your desired temperature. By investing in a new roof, you'll stop drafts from coming into your home and enjoy savings on your monthly energy bills.
Increases curb appeal –

Realtors have found that a home's roof is responsible for as much as 40% of its curb appeal. So if you're thinking of selling your home in the next few years, putting on a modern, stylish roof will make it very attractive to potential buyers.
Keeps your family safe –

Over time, mold and mildew may begin to build up on your roof's shingles due to exposure to ice, hail, rain and snow. These substances can easily get into your home, where they can exacerbate allergies/asthma and cause other health problems. So if you've had the same roof for more than 20 years, it's a good idea to have it replaced to get rid of these allergens.
Lets you update your home's style –

If you'd like to give the exterior of your home an update, replacing your roof is a great way to do so. After all, changing up your roof material can make your home look drastically different! Plus, you'll have the option to add a skylight or roof window to brighten up the interior of your home.
Clearly, there are many reasons to make Voorhees roofing replacement a priority this year, especially if your current roof is more than two decades old.
Why Should You Choose Our Roofers in Voorhees?
If you decide that a new roof is in the cards for your family, you can trust the professional Voorhees roofing contractors at Duane Mainardi Builders to get the job done right. For over three decades, we've been providing unrivaled customer service and high-quality work to our clients.
But don't just take our word for it! Check out this testimonial written by a Voorhees homeowner who had a new roof installed by us: "We were in need of a new roof and gutters. The job went very well. The perimeter of the house was clean at completion. All was completed in 1.5 days."
Contact Us Today to Schedule Your Voorhees Roofing Project
Ready to get the ball rolling on your roof replacement project? Give us a call today at 1-609-923-4548, and we'll be happy to answer any questions you may have. We can't wait to show you why we're the roofers Voorhees families rely on to update and improve their roofs!