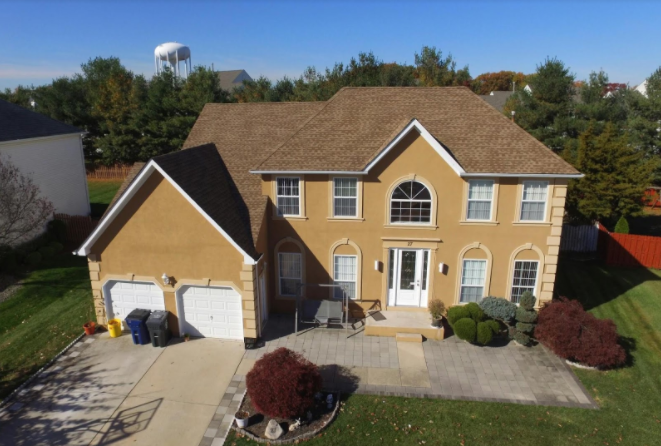 Have you heard about the two young Mount Laurel sisters who started a library on their front porch? These girls are doing something truly amazing by sharing their love of reading with the community. Here at Duane Mainardi Builders, we also love to help the community by providing dependable, affordable Mount Laurel roofing services.
For four decades, our roofers in Mount Laurel have been going the extra mile to deliver unrivaled levels of customer service and craftsmanship with each and every job. We pride ourselves in using building materials that are high-quality yet cost-effective, and we strive to surpass the expectations of our customers in terms of cleanliness, timeliness and attention to detail. As a result, we've received thousands of positive roofing reviews, and we've been honored with a Super Service Award from Angie's List.
3 Tell-Tale Signs of a Leaky Roof
At our Mount Laurel roofing company, we're well-versed in fixing roof leaks. But how do you figure out that your roof is leaking and you need to call us? Here are three indicators to look for:
Water stains or mold –

When water enters your home due to a roof leak, it will often leave brown stains and/or cause mold growth. These spots aren't always large and obvious, so be sure to thoroughly check the ceilings, walls and corners of your home at least once a year.
Spots on the exterior of your home –

Just as a leaking roof can leave marks on the interior walls of your home, it can also do damage to the exterior walls. If you see water marks just below your roof line, it's a good indicator that there may be an issue with the flashing on your roof.
Missing or broken shingles –

When your roof's shingles start to fall off or break, it sets the stage for water to enter your home. Even if you don't see any signs of water damage on your walls or ceilings, there may still be a leak occurring in your crawlspace or attic. Therefore, it's important to address deteriorating shingles in a timely manner to prevent damage to your home.
If you notice any of these signs, it's time to get our Mount Laurel roofers to your home for a free roof inspection.
We're Here 24/7 to Take Your Calls!
Still on the fence about hiring us for roofing in Mount Laurel? Check out this review from a highly satisfied Mount Laurel homeowner: "Our original roof started to show signs of leaks. Duane was very punctual, courteous and professional from my first contact to follow-up of job completion. His suggestions for our new roof color were perfect. He and his crew showed up early on the day promised and completed the job on the same day. They resealed a skylight and re-flashed areas that we had not even discussed during negotiation. I was so very pleased with my entire experience that I have recommended him to as many people as I have been able to."
Ready to work with the roofers Mount Laurel residents suggest to their friends time after time? Call Duane Mainardi Builders at 1-609-923-4548. Our customer service center is open day and night for your convenience, so there's never a wrong time to call! We greatly look forward to meeting all of your roofing needs!