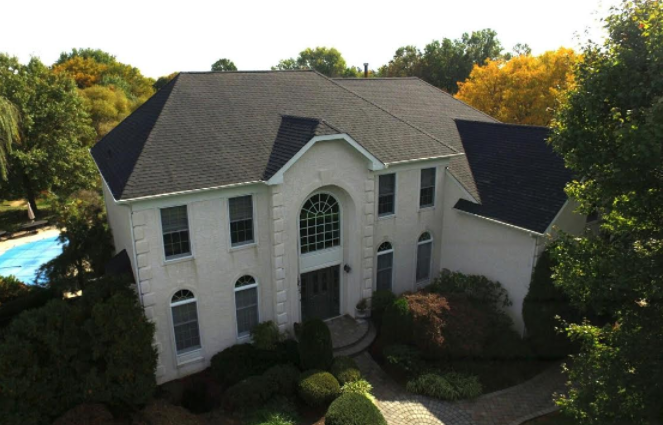 Did you know that Moorestown has been ranked as one of the best places to live in South Jersey? That's because the town offers beautiful landscapes, top-rated schools and many trustworthy, locally owned service companies such as Duane Mainardi Builders. As a professional Moorestown roofing service with three generations of experience, DMB is pleased to provide clients with:
Fair estimates for every project

Close attention to detail

Quality craftsmanship

Peace of mind – We are fully licensed and insured

Thorough answers to any questions

The best customer experience imaginable!
With offerings like these, it's no wonder our roofers in Moorestown have received an A+ rating from the Better Business Bureau!
3 Common Roofing Questions Answered
If you're considering having work done on your roof in the near future, chances are you have some questions. To help you out, here are answers to a few things customers often ask us:
What's the difference between a roof window and a skylight?

While both of these products allow natural light to enter your home, there are some slight differences between them. Skylights typically consist of a basic window surrounded by a timber frame, and they are best placed in storage rooms and other areas of the home that don't get much use. On the other hand, roof windows are made of flexible glazing, and they are far more customizable than skylights. You can choose to have one roof window or a set of them installed, and there are numerous options for opening style. Furthermore, roof windows are more appropriate for bedrooms and other main parts of the house because they provide a fire escape route.

How do I know if it's time for a new roof?

Generally, we recommend having your roof replaced if it is 20 or more years old. Still, it's possible for your roof to fail long before this, so we suggest inspecting it at least once a year. To do so, grab a pair of binoculars and stand in your yard. Scan your roof using the binoculars and look for shingles that have started to curl up, fall off or turn dark. If you see any of these things, it's time to consult our Moorestown roofers.

Can I have my roof replaced during the winter?

We recommend waiting until spring. For most roof installations, an abundance of sunlight and heat are required to soften and set the sealant so that the roof system will stay in place and offer maximum wind resistance.
We hope these tips have been useful to you! If you have any further questions, check out our FAQ page.
Contact Our Friendly Moorestown Roofers Today!
Looking for more proof that our company provides roofing Moorestown residents can count on? Take a look at this review from a satisfied Moorestown homeowner: "I would highly recommend Duane Mainardi Builders for roofing projects due to their professionalism, responsiveness and quality of work. They have done an excellent job replacing the roof. I would definitely hire them for any future roofing projects!"
So what are you waiting for? Give us a call today at 1-609-923-4548 to start the process of replacing your old, dilapidated roof. We can't wait to hear from you!